Social media is one of the finest approaches for many marketers to promote their business successfully in order to generate new leads and also to drive traffic to their website. There is numerous social media platform that assists you to promote your marketing campaigns to make your brand well-known to the external world. So social media presence is the ultimate marketing strategy that makes your business reach top among your competitors.
But, unfortunately managing multiple social media channels can be surely an overwhelming task for marketers. But one can manage their social media campaigns, interactions, engagements and posting effortlessly with the help of social media management tools.
Social media management tools can assist you to manage your inbound and outbound social media interactions along with marketing campaigns in an effective manner and also markets to what exactly people are saying about their business.
Significance of social media management tools
• Better-quality workflow
• Keyword listening and
• monitoring overall view of social media platform
• Enhanced engagement through multiple networks
• Measured analysis of your social media marketing campaigns
Selecting a Social Media Management Tool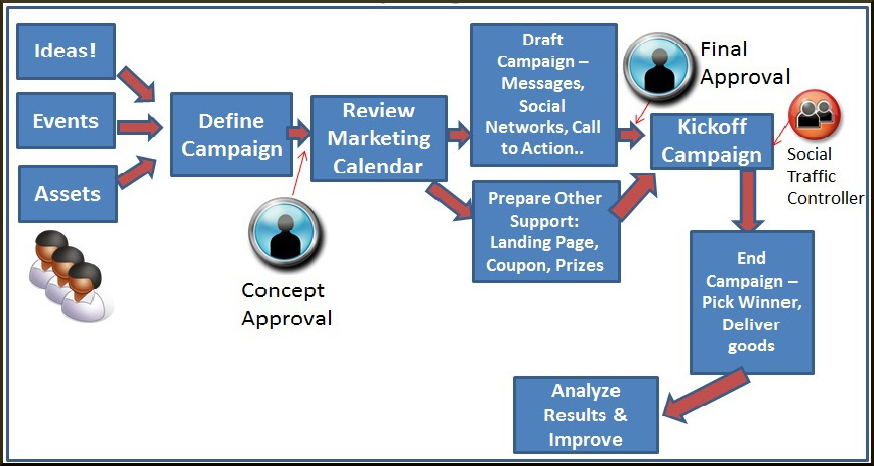 Most of the tools consider an option for any type of social media settings that bot medium and small sized business may come across, but some aspects of each and every tool are full-bodied when compared to others. This the reason why marketers should have a strong goal in mind before assessing your options. So one choose tool that is watchfully associated with your goals.
Socioboard:
We are preferring malls than single item shops, but why? The answer is we want a single place where we find every item we want which saves our time and gives many options to try. In the same way, Socioboard is a software using which we can manage many social media using various tools. Socioboard tools are the latest, simpler, multi-purpose, personalized and flexible open source social media marketing tool to manage your audience with advanced features like scheduling and publishing tools, analysis of posts, targeting audience, partnering tools, help desk tools and much more. You can manage multiple numbers of account on Facebook, LinkedIn, twitter, and Instagram. Though LinkedIn is the most professional social media you might think managing without LinkedIn would difficult but, your work can be done easily by socio board tools. Socioboard tools will serve you in like in specific editorial, governance, and workflow which will give a chance to engage your audience in different ways in single platform across numerous social media profiles.
Best for
Since, SocioBoard is an open source for social media for which marketers won't face difficulty in accessing technology to help in accept the workflow, flexible, asset management, maintaining, etc. in while going for digital marketing. If marketers are focused on driving business result through social media then they have to make use of this software as other tactics won't help them much. The facilities some facilities provided by socio board tools don't help marketers so be very wise while choosing your socio board. Hence, the listed below are some basic features of socio board-
• Security- As it is an open source we might get worried about security but, socioboard software are robust and secure one.
• Quality- As you are going to promote your product globally so it provides you the best quality of the tool which it enhances your performance.
• Customize- The socioboard software are mainly for customized to use, that's the main reason of being so popular as it suits to each and every social media performing various tasks automatically.
• Flexibility- it is flexible to manage in more than platform
5 reasons to choose a Socioboard-
• It is purely designed and expandable for open source tool in different platform
• Auto scheduling and publishing tools which help to save your time and effort in managing multiple accounts
• Supports customer features like help desk integration.
• Efficient in partnering tools
• Exact analytics on performance
The main function of any socioboard tools is help in getting leverage in social marketing by many customized options like in LinkedIn marketing tool we have to be very professional while managing accounts but we don't ne