Recently, Instagram introduced an app update fo0r both Android and iOS users and while the client announcement may seem negligible in the wake of the addition of the snapchat-esque stories, the latest update adds two attractive significant features to the camera.
The upcoming update allows users to zoom while recording a video by simply swiping up and down. This feature is somewhat similar to what Snapchat, but now it's new to Instagram 60 seconds video clips. This feature is now added to both Android and iOs versions.
Apple users are provided with additional features while recording users can simply double tap the screen in order to switch between the cameras. That means users can easily swap from the front camera to back camera, shooting both themselves and moreover to add something more in the same clip.
The update is one of a few changes the platform has made of late that are fairly like Snapchat's features. Not long ago, Instagram announced Stories, which, not at all like a customary post, permits clients to post a few things from their day, and it will disappear after 24 hours — a sort of over-sharing security that is much the same as Snapchat Stories. The prior redesign even permits clients to draw on their photographs, a trademark Snapchat attribute.
Since the Instagram's traditional features remain for the huge instants, the stories feature is designed for casual sharing which is one of defining traits of snapchats.
Zooming option while recording and mid-recording swap between rear and front cameras were the two features introduced on the snapcaht last year.
Instagram is following go toe-to-toe with Snapchat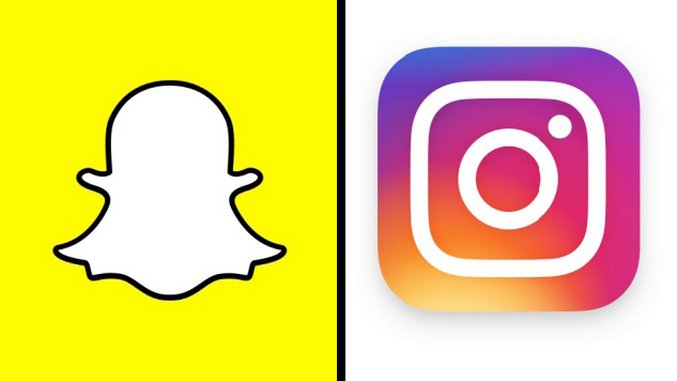 Instagram is wanting to follow snapchat, recently it implemented Instagram stories and now it includes camera features too which are exactly same to snapchat. So Instagram is going to make a huge buzz in a market with its new camera controls features.
Lets dive into Instagram features
New features allow users to write and draw over 10 second's videos.
Video clips are shown to specific people and it will automatically disappear after 24 hours.
Updated versions allow users to zoom with the single hand while recording the videos.
Double tapping will now help you to switch the camera mode while recording a video.
Conclusion:
Thus the latest update for video features on Instagram let users switch the cameras, zoom videos while recording and many such options that allow users to extend their wings on Instagram and to get more engagement with each other.